Boarding Schools for the Best Students
Selecting the right boarding school, from New York to California.
A Private boarding school may be the best choice for the family with a child who needs to study away from home, or has special abilities that are not met at the current school. Music, Art, Science, History, Dance, Writing, Computers. Special boarding schools for special kids! (Email here)
Parents may consider alternatives to their child's current school for a variety of reasons: the need for individualized attention; the desire for more structure and discipline to learn better work habits and study skills; or the dissatisfaction with the quality of current school. Massachetts to Pennsylavnia.
We as Educational Consultants are prepared to advise families on the opportunities available for students to be matched with the right and best boarding school. Connecticut to Virginia & Florida.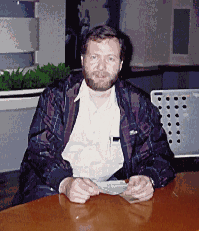 The choice is always yours but we provide you the most appropriate choices, representing each school fairly and representing your child clearly to the schools.
Our goals as Certified Educational Planners are:
We assist the student and parents in the actual process of finding a suitable school and making application.
We recommend suitable schools that will meet the needs of the child and family.
We contact the current teachers and obtain the necessary recommendations for the application to the new school.
We contact the current school and obtain the transcript of grades to give to the new school.
We help make out the application for the student and family.
We go to the school together with you if you wish.
We advise when finical aid is needed or available.
We match the student with the school that meets the needs.
---
Call today and talk to a counselor, 9 A.M. to 9 P.M. EST.
Stephen G. Bozak, MA CEP, Educational Consultant, member IECA, 8 Timberwick Drive, Clifton Park, New York, 12065, Tel: 518-373-8069, Fax: 518-373-0701, email: bozak@mail.usa.com
---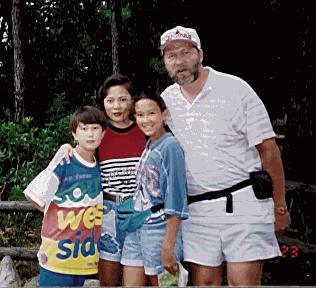 Personal information follows if you are interested:
Stephen & Joan Bozak with Steven and Stephanie at the Grand Canyon camping and enjoying the outdoors. We flew to California and drove back to New York in a rental car. Three weeks across the USA! The bad lands are bad!
---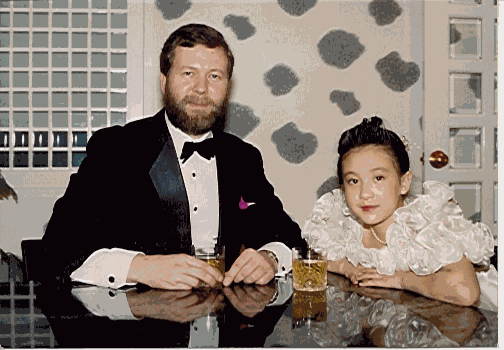 Stephanie and Dad, at a school party where we had to dress up and have diner at a local hotel. Lots of parents came with their daughters, lots of food and lots of fun! We had to dance!
---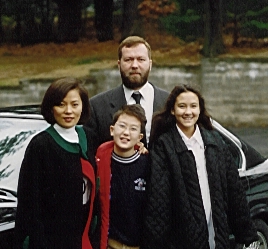 Sunday morning, there is only one place to go! We get up early and put on our best clothes. We all go to give but we come back having received!
It s nice seeing our friends once a week. Some times we go out to eat. It is nice starting or finishing the week in the Lord's house!
Our family has this in common, we enjoy this activity together. We have this as a common denominator, a common point of interest for the whole family. Come join us, I'll save you a seat!
---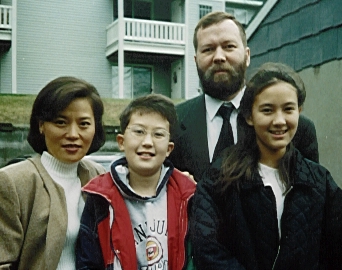 We lived here at Twin Lakes for about 2 years. It was beautiful on the lakes, fishing and swimming. Then we moved to Timberwick. We had lots of company often, so we had to move to a bigger house. Now we see lots of wild life in the yard! Turkeys, Fox, birds.
---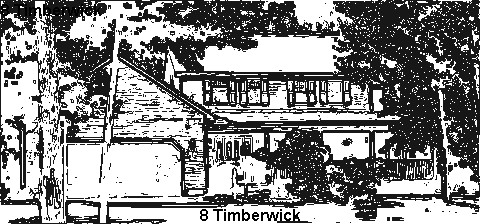 Here is our house. Timberwick in Clifton Park. Nice neighbors, nice place to live and work. Grand mother's house is just a 10-minute bicycle ride from here. Most every morning early Steve goes over to grandmother's house and has a coffee with 87 year old Grandma! She is doing fine!
---
Did you forget why you came to my page? Go back to the top and have another look! I hope you enjoyed my family pictures. You can see here that I am human like everyone else! I am here to give back what has been give to me: email Steve Bozak Book mark this page!