Boarding schools ADD ADHD, LD, ODD, Education

Boarding or day school placement, Education, Emotional growth schools, Wilderness training, Residential treatments, Special needs, drug, alcohol rehabilitation,

Therapeutic schools, (all kinds of boarding schools, from New York to California and Canada) Crisis placement available.

Find here how we can help you find and select the best school for your child

, and quickly make applications for Boarding Schools, Middle schools, High schools, College, or University, Junior boarding school, military, ADD ADHD LD PG, ESL ... Finding a school that fits your needs. We help totally! Also check this link for help!

Contents:

What we do: click here We help you find and select the most suitable school for your child.

Where we do it: click here All over the USA and Canada, We can introduce the school in the location you want.

When we do it: click here Anytime, many schools are prepared to take a new student now.

How we do it: click here We collect and evaluate all the information available on your child and find the right school matching the needs for both the parents and the student.

Contact information: click here Call, Fax or email, tell us some background on the child...T: 518-373-8069.

First step: Fax me your transcript: F 518-373-0701, Stephen G. Bozak MA CEP IECA Ed Psych, email: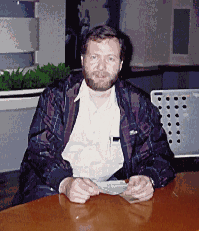 What we do for you:

We find the Schools that best fits your needs! We can have someone meet you at the airport and bring you to the schools.

Making applications, we make all the contacts and make applications for you.

Admission entrance exams, if tests are needed we work out the details so you have it

Financial aid assistance, if necessary we will work out the details for assistance if needed

Military schools are some time the best choice but not always!

Religious schools, these are sometimes the best choice.

Elementary and Middle schools and High schools, grades K-6, 7-9, 10-12, plus PG
Schools & programs for students with special needs, LD, ADD, ADHD, ODD, Alcohol abuse, Muscular dystrophy, Neurological impairments, blindness, dyslexia, epilepsy, visual impairment, behavior disorders, Cerebral palsy, developmental disabilities, speech impairments, severe mental retardation, attention deficit disorder, medically fragile, deafness, hearing impairments, emotional disturbance, educable mental retardation, juvenile delinquency, brain injuries, orthopedic impairments, prader-willi syndrome, slow learning abilities, trainable mental retardation, autism, communication disorders, drug abuse, down syndrome, educational disabilities, giftedness, learning disabilities, mental retardation, physical disabilities, spina bifida, social maladjustment, tourette's, OCD, obsessive compulsive, oppositional defiant, PDD: Pervasive Developmental Disorder , Asberger's, aspergers, self abuse, dysgraphia, NLD Neurobiological Disorders Occupational Therapy PDDNOS: Pervasive Developmental Disorder Not Otherwise Specified, Rett's Disorder, SED: Serious Emotional Disorder, SI: Speech Impairment, SIB:Self-Injurious Behavior, SLP: Speech-Language Pathologist,
We provide consulting and information to fully assist students and families in selecting and gaining admission to an American or Canadian school, middle schools, high schools and colleges.
The best possible choice of schools will results in the best possible results as your child studies here and goes on to college.
Stephen G. Bozak and Associates, Member IECA, is a Certified Educational Planner, and as an Educational Consultant, consist of a net work of counselors tracking admissions of over 2500 schools in the USA and Canada. We have the current information on admissions, course offered, costs, admissions requirements, etc.
We will effectively advise the family and make application for you to the schools or colleges, effectively, and at a much lower price than it may be for you to do it yourself.
The choice of school is perhaps the most important decision of your life, affecting future education, jobs, and quality of life.
Together we can help you make a professional decision on the best school for your child
We are all here to help you, Call or fax today! References of recent placements gladly faxed.
Stephen G. Bozak, MA, CEP. Ed Psych. Psychometrist,
email:bozak@mail.usa.com
Member IECA, Certified Educational Consultant, Or Call today 518-373-8069 F: 518-373-0701
Ask for a list of references of recently placed students!
Boarding School Visits, Check it out, Steve Bozak personally visits more boarding schools than anyone else! Auldern Academy visit, Rio Rapido visit, Academy in the Sierras visit, Aim House visit, Bachman Academy visit , Forest Heights visit , New Horizons visit, Abundant Life 1, Abundant Life 2, Anasazi, Boulder Creek, Cedar Mountain, CEDU, Copper Canyon, Cross Creek, Falcon Ridge, Fenster, Foxcroft, Integrate House, Lone Star, Milestone, New Creations, Grand river, Hope Ranch, IECA, New Dominion, New Haven, NW Passages, Still Water, Summit, Star Meadow, Northwest, PGA, Phoenix, Pipin Academy. More boarding school visits added weekly!

All the USA and Canada,

Special needs, LD, ADD, ADHD, ODD, ESL, international students, I-20 Forms, Visa,

All grades, from k-12 and Colleges or Universities.
Contact Information

Stephen G. Bozak, MA CEP Ed Psych, Psychometrist (testing and evaluations)

8 Timberwick Drive (near Albany NY, Saratoga County)

Clifton Park, NY 12065

Email me here: Tel: 518-373-8069 Fax: 518-373-0701

We look forward to helping you find a school and study successfully.

COMMUNICATING SUCCESS BETWEEN STUDENTS FAMILIES AND SCHOOLS
Stephen G. Bozak, Graduated from Houghton Academy in NY1972, Marion College IN. BS1976, Ball State IN, MA 1977, Purdue University, teachers license1977. Currently working as a Psychometrist and Educational Consultant, member of IECA. Steve is visiting and placing students weekly into suitable schools all over the US. Steve lived in Yongsan, Seoul Korea from 1979 to 1994. In Korea Steve studied at Yonsie University. Upon finishing language training he worked at Yonsie Severance Hospital in continuing education for the medical staff who then studied in the USA. The last 5 years in Seoul Steve worked closely with Dr Woo Bok Hee at Ewha Woman's University in continuing education.
Now living near Albany NY, Steve keeps a workload of about 3 families a week finding suitable schools and often traveling with them to visit the schools. Steve lives with his family Steven and Stephanie and wife Joan. Steve says he has lots of extra bedrooms when kids need a place to stay.